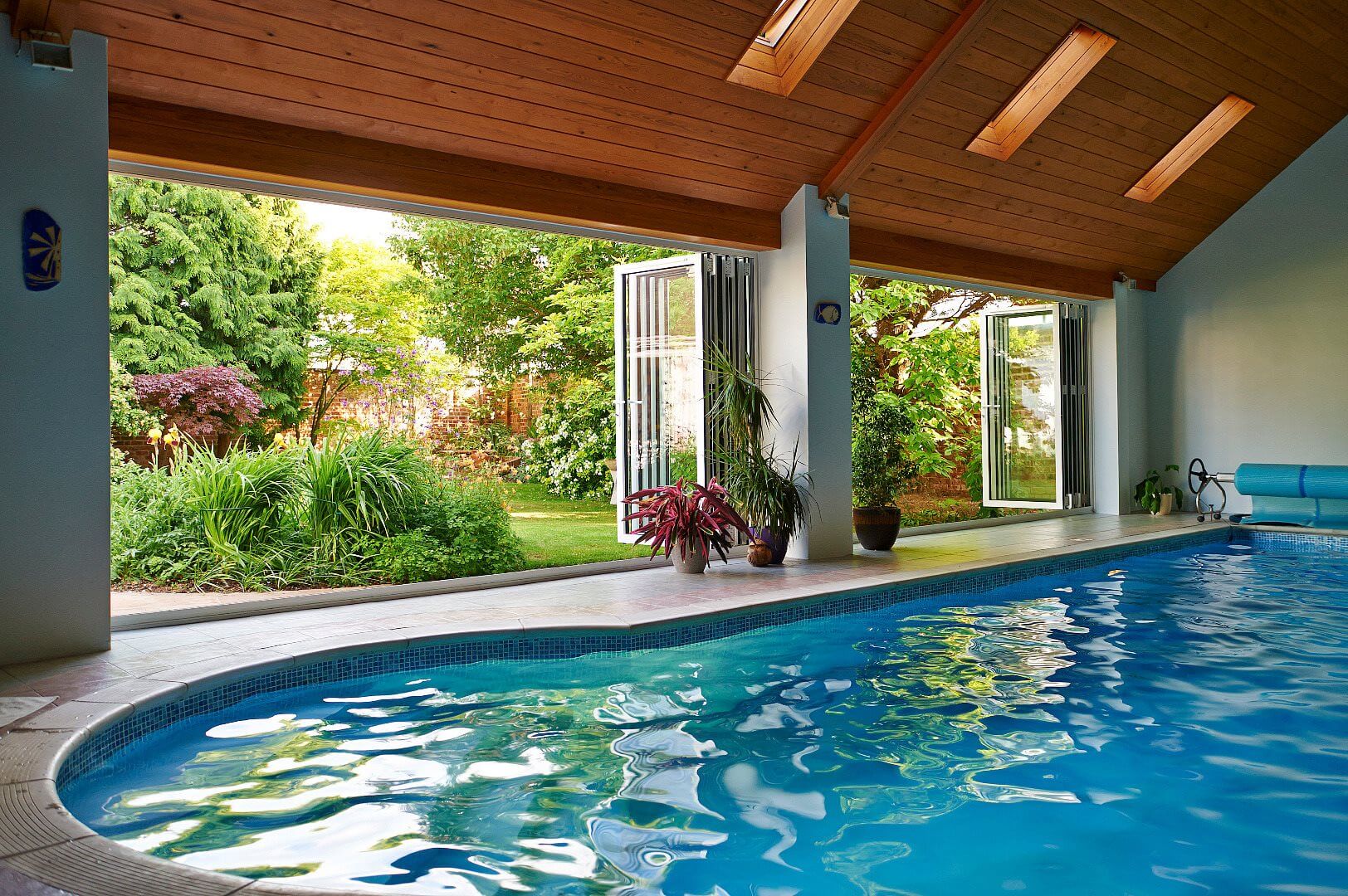 When it comes to purchasing Smarts bi-fold doors, choosing the right supplier is just as important as selecting the right product. At TWR Group, we provide high-quality aluminium products and exceptional customer service.
Whether you need an aluminium bi-fold door for a commercial project for a business or a domestic job for a homeowner, the Smarts Visofold 1000 bi-fold door from Smart Systems is a firm favourite with our trade customers. Here are the reasons why.
Smarts Visofold 1000 Bi-fold Doors
Made up of high-quality aluminium profiles, which not only offer a sleek and modern look but also provide a sturdy and durable structure, the Smarts Visofold 1000 Bi-fold Door is security tested to PAS24 standard and features a slim sightline and a choice of internal or external folding panels which can be fully opened to create an unobstructed space, or partially opened to allow for ventilation while maintaining privacy. The panels can also be configured to open from either the left or right for flexibility for customised configurations.
High-end key feature
Other key features of the Visofold 1000 include a thermally broken frame, and this thermal break helps to minimize heat loss for energy efficiency and outstanding thermal performance. The double-glazed panels also provide excellent insulation, and it has an overall U-value of 1.5 W/m2k. It also features an integrated 6-multi-point locking system, and the aluminium profiles can be powder-coated for coloured aluminium frames. The aluminium profiles are resistant to rust and corrosion and require minimal upkeep due to their durability. It has 100kg slide folding door max weight, a fixed maximum height of 2500mm and fixed minimum width of 1200mm per sash.
Quick lead times
We provide quick lead times and express delivery on aluminium bi-folds in the UK from our North East factories, giving you the ability to sell them and fit them quicker. The Smarts Visofold 1000 comes complete and requires minimal fitting in comparison to others, making it easy to install. It's supplied with pre-gasketed beads, which will save you time on site. Concealed vents are also available and make for a super slick finish.
Easy installation
We can supply your Smarts Visofold 1000 bi-fold doors to you manufactured, delivered to you assembled, with the glass separate if a glazed option is chosen; delivered to you in kit form to be put easily back together on-site; or delivered in a flat-pack so you can assemble them in your workshop ready for installation.
Expertise and Knowledge
At TWR Group, we are specialists in aluminium products, and our team has extensive knowledge and expertise in the industry. We have 21 years of expertise and extensive UK market knowledge, including over 10 in bi-folds having teamed up with Smart Systems in 2012 and introduced aluminium bi-folding doors into our product range. We work closely with our clients to understand their specific requirements and offer tailored solutions that meet their needs.
Exceptional customer service
Our team provides outstanding customer service, and we strive to exceed our client's expectations in every interaction. We work closely with our clients to ensure that they receive the right product for their needs, and we provide extensive technical support and advice, all of which have seen us grow into one of the most well-respected specialists in the supply of aluminium bi-fold doors in the UK.
Competitive Prices
At TWR Group, we are committed to delivering products of the highest standards. However, we believe in affordability and that high-quality products and exceptional customer service should not come at a premium price. At TWR Group, we offer competitive prices for our Smarts Visofold bi-fold door, ensuring that our clients receive the best value for their money. We also offer free quotations and advice, allowing our clients to make an informed decision before committing to a purchase.
Want the best Smarts Bifold Doors? TWR Group is here to help
If you are looking to purchase Smarts bi-fold doors, buying from TWR Group is an excellent choice. Our aluminium expertise, wide range of products, quality assurance, exceptional customer service, and competitive prices make us the ideal supplier for your next project. Contact us today to learn more about our aluminium products and services, and how we can help.