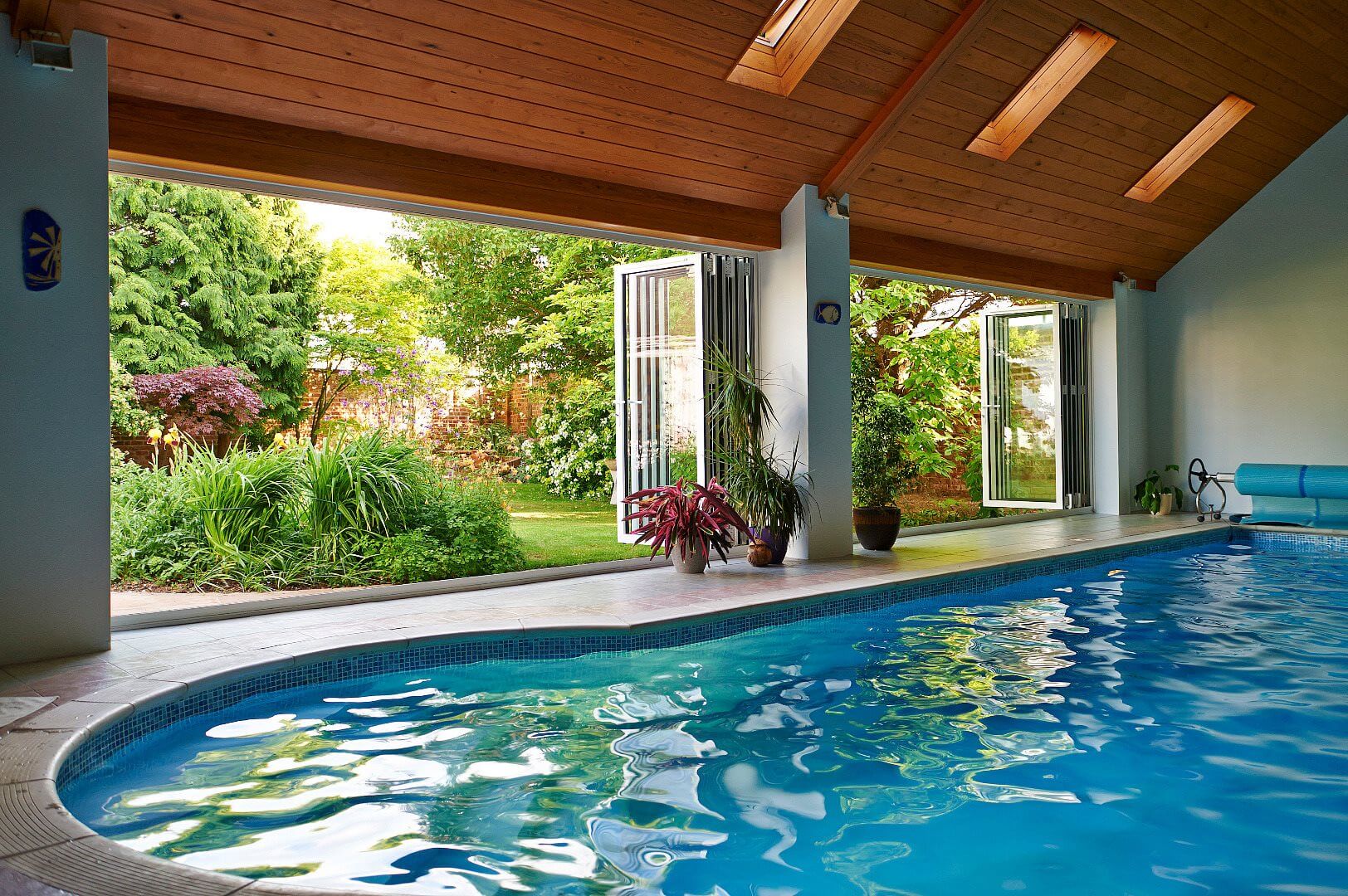 Aluminium bi-fold doors have become increasingly desirable for homeowners and business owners due to their excellent durability and slim sightlines, which maximise the glazing area and help provide a stylish and contemporary look while providing more natural light thanks to uninterrupted views.
You must be offering your customers an aluminium bifold door that ticks all the boxes for their needs – and ticks all the boxes for yours. Here, we explore the benefits of choosing a Smarts Visofold 1000 Bi-fold Door, our most popular Smarts aluminium bi-fold door.
Smarts Bifold Doors
The quality of Smarts bifold doors from Smart Systems speaks for themselves thanks to the combination of simple design and clean lines. Originally designed to be used in the commercial market, the growing popularity of bi-fold doors in the domestic sector meant that Smart Systems decided to make bifold doors that could be used in either setting.
Smarts Visofold 1000 Bi-fold Doors
Smarts Visofold 1000 has been a firm favourite with our trade customers, offering excellent value for money and affordability. The Smarts Visofold 1000 Bi-fold Door is made up of high-quality aluminium profiles, which not only offer a sleek and modern look but also provide a sturdy and durable structure. Security tested to PAS24 standard the Visofold 1000 features a choice of internally or externally folding panels which can be fully opened to create an unobstructed space, or partially opened to allow for ventilation while maintaining privacy. The panels can also be configured to open from either the left or right for flexibility.
Smarts Visofold 1000 key features
Smarts Bi-fold Doors always have high-end features, and the Visofold 1000 is no different. The Smarts Visofold 1000 Bi-fold Door features a thermally broken frame, and this thermal break helps to minimize heat loss for energy efficiency and outstanding thermal performance. The double-glazed panels also provide excellent insulation, and it has an overall U-value of 1.5 W/m2k. It also features an integrated 6-multi-point locking system, and the aluminium profiles can be powder-coated. The aluminium profiles are resistant to rust and corrosion and require minimal upkeep due to their durability. It has 100kg slide folding door max weight, a fixed maximum height of 2500mm and fixed minimum width of 1200mm per sash.
How easy is it to install a Smarts Visofold 1000 Bi-fold Door?
The Smarts Visofold 1000 comes complete and requires minimal fitting in comparison to others, making it easy to install. It's supplied with pre-gasketed beads, which will save you time on site. Concealed vents are also available and make for a super slick finish.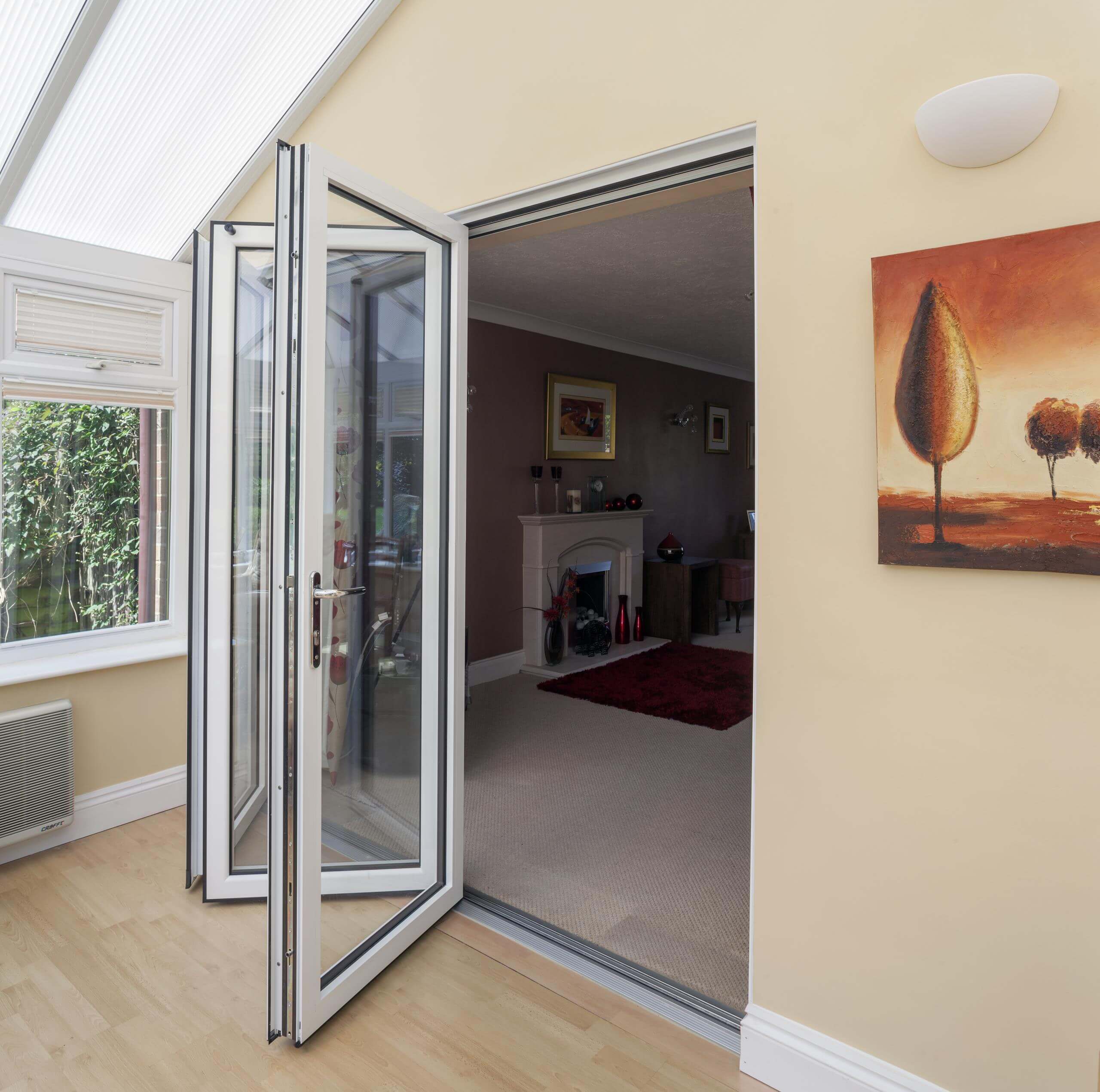 What are the lead times for the Smarts Visofold 1000 Bifold Door?
We provide quick lead times and express delivery on aluminium bi-folds in the UK from our North East factories, giving you the ability to sell them and fit them quicker. In conclusion, if you are looking for a Smarts bifold door that is perfect for your customers and perfect to install, then the Smarts Visofold 1000 Bi-fold Door is an excellent choice. We can also supply you with your Smarts Visofold 1000 aluminium bifold doors manufactured, in kit form or flat packed.
Smarts Bifold Doors from TWR Group
We have 21 years of expertise and extensive market knowledge, including over 10 in bifolds having teamed up with Smart Systems in 2012 and introduced aluminium bifolding doors into our product range. We also provide extensive technical support and advice with all Smarts bifold doors, all of which have seen us grow into one of the most well-respected specialists in the supply of aluminium bi-fold doors in the UK.