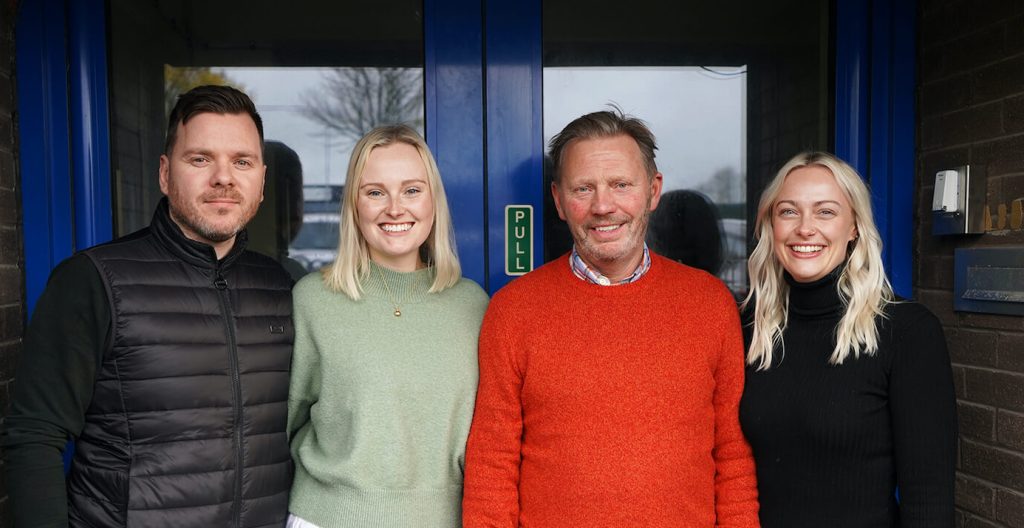 To paraphrase the famous coming of age ditty, TWR Group has never been 21 before, but they've certainly got the keys to the bi-fold door market, as the firm celebrates turning 21 this year.
The major PVCu and aluminium fabricator has been supplying installers across the UK since 2001, and the family-run company is a name well known to the industry. Starting life as a PVCu fabricator, in 2012 TWR teamed up with leading systems company Smarts and introduced aluminium bi-folding doors, growing to the impressive figure of 100 doors per week in a matter of months.
The secret to TWR's success? According to managing director Terry Richardson, the simple combination of quality products backed by outstanding customer support was instrumental in gaining a foothold in the aluminium sector.
Terry comments: "We recognised early on into our foray into aluminium that a large percentage of our target market were more accustomed to fitting uPVC windows doors, which is why we took the decision to offer a survey and support service where we can measure up on-site, offer technical support and assist on-site if necessary. This was a great move as it gave installers more confidence to enter the lucrative bifold market and we were able to grow our customer base very quickly."
TWR's PR and marketing activity at the time was built around this bifold customer support service, with Terry branding himself as the 'Bi-fold Doctor' and answering common questions via a regular column in the trade press and on the TWR website.
"We were receiving lots of similar questions from installers, and we thought it would make sense to share our knowledge with the wider industry through our 'Bifold Doctor' column," Terry explains. "While the Bifold Doctor is no more, the high level of technical support on offer from TWR hasn't changed and we look forward to offering this out to more installers as we continue to grow our customer base."
Over the last two decades, TWR has invested in new production lines, an automated lift and storage system – the first UK based glass and glazing company to do so – and two factories, in Sunderland and Peterlee, with plans for a third based completely around aluminium.
The firm has certainly had an eventful 21 years, but what does the future hold? For family man Terry, seeing his daughters Laura and Helen progress through the business and bring fresh ideas to table is going to provide an important focus over the coming months and years.
"My daughters have grown up around the business and they really know it inside out, from operations through to finance, technical and customer account management," Terry explains. "I will be relying on Laura and Helen even more as we aim to take the business to the next level while still retaining the excellent level of personal service our customers have come to expect."
TWR also have exciting plans from an operational and product perspective. Terry continues: "We've recently invested in an IGU line to start making our own insulated glass units, giving us far greater control over our supply chain, and we have some exciting new products in the pipeline, including the Alitherm 400 system from Smarts.
"This product range has been designed to comply with the updated thermal requirements of Part L of the building regulations and features a pre-extruded gasket, which will save our customers a significant amount of time when out on site."
Today TWR supplies the full range of products available through Smart Systems, an aluminium bifold made with the Cortizo aluminium system, and the full range of uPVC products made with the Logik system from Eurocell.
For more information, call 0191 565 2200 or email sales@twrgroup.co.uk.