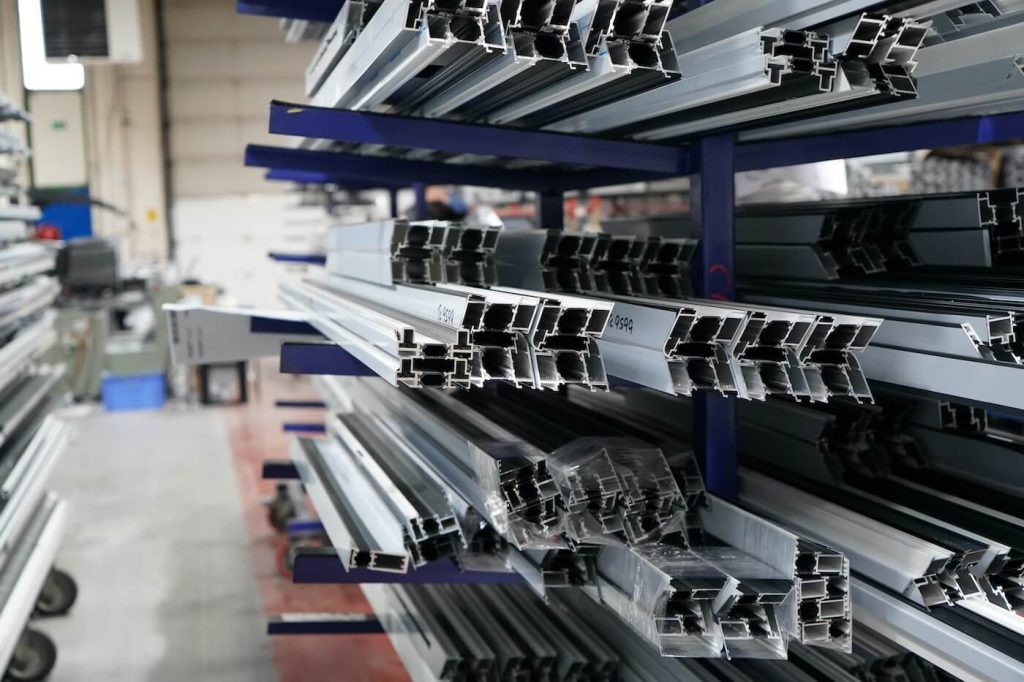 With material shortages and skyrocketing price increases still having a big effect on the industry, one North East-based fabricator has decided to take control of its supply chain to provide a better service for installers…
While a shortage of materials had the industry in a strangle-hold during the pandemic, continuing delays and spiralling costs show no signs of slowing down – and with the threat of energy shortages, the worst could yet be to come.
Supply issues right across the industry are still having a serious impact on fabricators, lead times and operational efficiencies.
Which is why leading PVCu and aluminium fabricator, TWR Group, have decided to take matters into their own hands to have more control.
IGU investment
The company, which is celebrating its 21st anniversary this year, has invested in a new IGU line to make its own glass units.
The high-tech insulated glass units feature Planitherm glass and Edgetech's Super Spacer and provide excellent security and energy efficiency levels, with TWR currently making 450 units a week.
Despite it being a big investment, the company was in a great position to manufacture the units – as they used to manufacture their own IGUs a decade ago.
TWR Director Laura Richardson explained: "We manufactured our own glass units 10-12 years ago and kept that team on, so we have been able to retrain them on the new machinery quickly and this has allowed us to hit the ground running.
"Manufacturing our own glass units from an operational perspective is something we spoke about at the end of last year due to the supply challenges. The availability of glass and increased costs continue to affect the market so making our own insulated glass units will give us greater control over those factors.
"And being able to fabricate the whole window on-site makes us an even more reliable supplier for customers as we can supply everything together."
An improved service
While the steps TWR Group have taken will help the company take control of their supply chain, the changes will provide an already loyal customer base with an even better service.
Operating at the sharp end of the industry, installers have been bearing the brunt from customers with delays.
Laura added: "It's a big investment for us but we can see the return that it will deliver for us and our customers, through faster manufacture and greater control of cost.
"We remain investment-led as a Group and continuing to invest in our capability across the business will allow us to meet our customers ever-changing needs and to make things as easy for them as we can when they are out on site."
A winning combination
Over the last two decades, TWR has invested a huge amount of money in new production lines, a powder coating facility, an automated lift and storage system – the first UK based glass and glazing company to do so – its workforce, and two factories, in Sunderland and Peterlee, to provide the highest quality manufacturing and service to customers over the years.
The leading North East aluminium and PVCu trade manufacturers has been supplying installers across the UK since 2001 and its name has been synonymous with aluminium and bi-fold doors for the last 10 years thanks to a high level of technical support on offer for installers.
The family-run business supplies the full range of products available through Smart Systems, an aluminium bifold made with the Cortizo aluminium system, and the full range of uPVC products made with the Logik system from Eurocell.
"It's that combination of high performing, specialist products and second-to-none support that helps our customers capitalise on the lucrative bi-fold market, added Laura. "When customers choose TWR Group, they choose experience, quality, and outstanding customer service."
TWR Group manufacture and supply aluminium and PVCu windows and doors for UK trade customers in the new build, commercial, social housing and public sectors and trade counters such as Eurocell Depots. For more information, call 0191 565 2200 or email sales@twrgroup.co.uk.