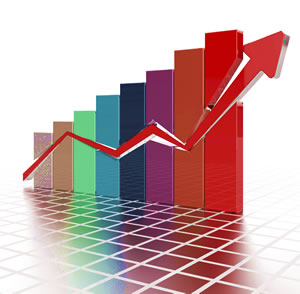 Responding to the recent Palmer Market Research (PMR) report which assesses the glass and glazing industry, the Managing Director of a leading fabricator has issued a rallying cry to installers.
Terry Richardson, who is MD of TWR Trade Frames gave his assessment of the industry and the recent industry report by Palmer.
Saying: "Firstly, it is great news that Britain's domestic glazing market appears to be returning to growth for the first time since the recession. This will provide a real boost for installers up and down the country.
"Growth across all product areas has been predicted for five consecutive years which also fills me with optimism. However caution is required and I would say growth markets such as bi-folding doors and niche products remain key for fabricators and installers."
Terry went further by saying that the report had vindicated the investment and product development his company had undertaken, despite the tough economic conditions.
The report predicted five consecutive years of growth across almost all products, and an overall increase of 15% in market size to an installed value of £4.15bn by 2017.
It also highlighted that the introduction of bi-fold doors has changed the market for patio door and conservatories.
"Entrance doors are set to grow and bi-folding doors still remain a huge growth area. We offer installers a bi-fold survey, supply and support service and one of the industry's leading bi-folding doors.
"But still there is some caution among installers about how to install or specify the product – we can help with that."
As part of its strategy to help installers tackle profitable business opportunities, TWR Trade Frames has also recently started manufacturing and supplying Residence 9; the nine chambered window system from Eclectic Systems which is widely considered to be one of the most innovative and luxury on the market.
Lee Marriot, who is Sales Manager at Residence 9 was keen to work with TWR on this product: "TWR saw us at the FIT Show and subsequently got in contact to get set up and begin manufacturing Residence 9. It was an ideal fit for us as they are our furthest northern fabricator and the only one in the North East manufacturing R9.
"They were also already fabricating aluminium and targeting the higher end of the market which also made it a perfect fit. TWR also have very strong distribution links in the South East and London which is an area experiencing strong demand for Residence 9 – we're excited to be working with TWR as they are a quality fabricator. It certainly has the makings of a successful partnership."