In today's fast-paced world, where time is of the essence and style is a priority, UK homeowners constantly seek ways to enhance their living spaces with efficiency and elegance. One solution that ticks both boxes is the installation of aluminium bi-fold doors, which have gained immense popularity for their ability to seamlessly blend indoor and outdoor spaces while adding a touch of modern sophistication. In this blog, we will explore the benefits of bi-fold doors and why they are a perfect fit for contemporary living spaces.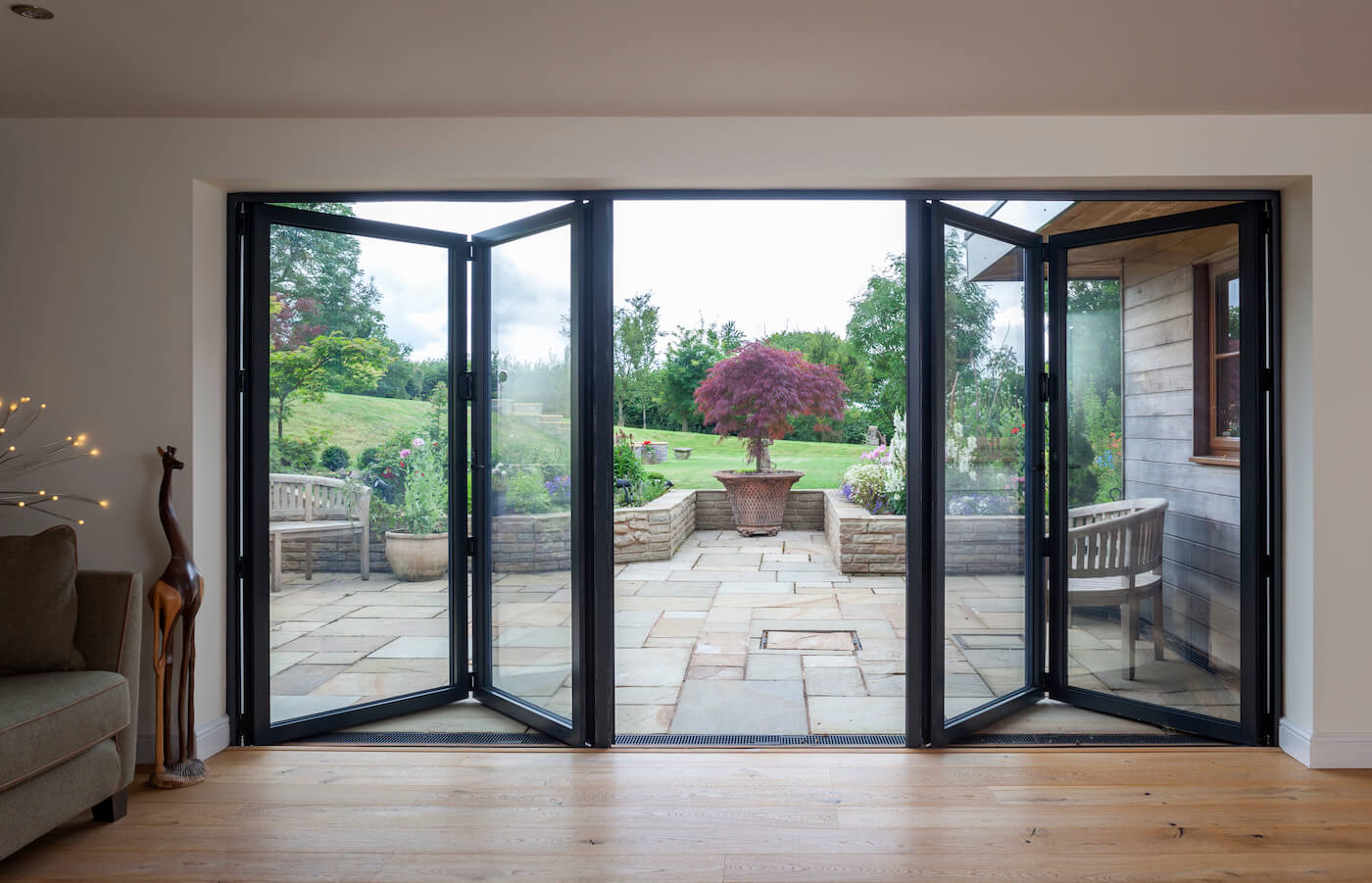 Maximizing natural light
One of the standout advantages of aluminium bi-fold doors is their ability to flood living spaces with an abundance of natural light. With their expansive glass panels and minimalistic frames, these doors create a seamless transition between the indoors and outdoors, allowing sunlight to permeate the entire room.
Uniting indoor and outdoor living
Bi-fold doors excel at connecting indoor and outdoor living areas, blurring the boundaries between the two spaces. They create a wide and unobstructed entryway when fully opened, facilitating easy access to patios, gardens, or balconies. This seamless integration not only expands the living area but also encourages a harmonious flow between indoor and outdoor activities, perfect for entertaining guests or simply enjoying the surrounding environment.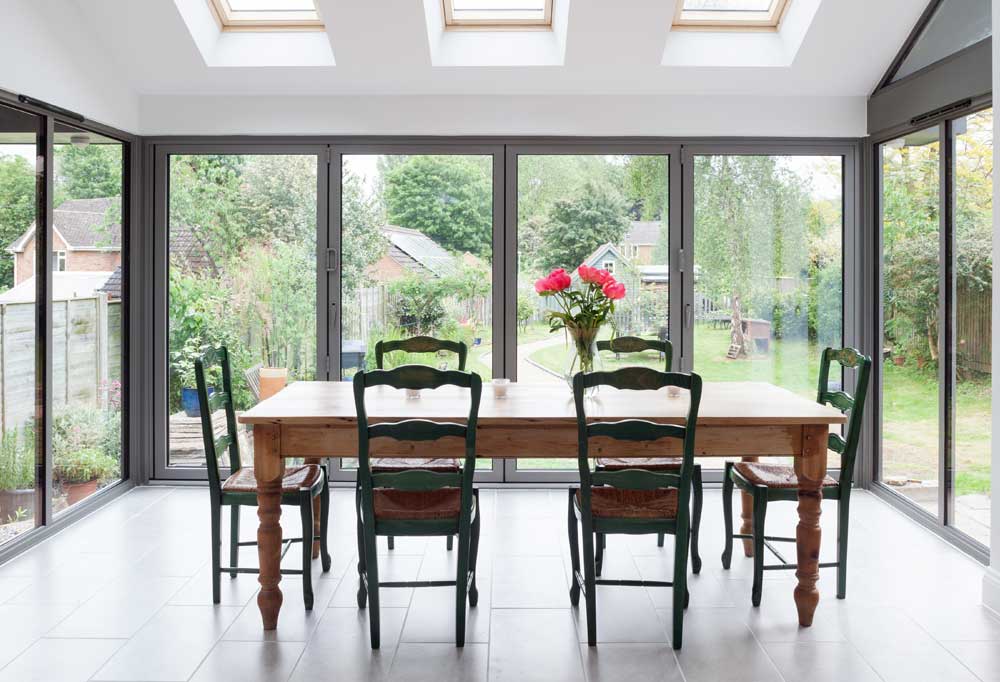 Space optimisation
For homeowners looking to optimise space, aluminium bi-fold doors are a game-changer. Unlike sliding doors, bifold doors neatly fold back upon themselves, requiring minimal space when fully open, making them an excellent choice for smaller living areas or rooms. Bifold doors offer the flexibility to open up, for a clear opening, or close off sections of the living space, providing a versatile solution.
Energy efficiency
In an era of high energy costs and growing environmental concerns, energy efficiency is a top priority for homeowners. Aluminium bi-fold doors are designed with energy conservation in mind, incorporating advanced thermal insulation features. They help regulate indoor temperatures by minimising heat transfer and keeping the interior comfortable all year round.
Aesthetically pleasing design
With their sleek and contemporary design, durable aluminium bifolds effortlessly add a touch of elegance and sophistication to any living space. The slim profiles and expansive glass panels create a visually stunning feature that complements various architectural styles.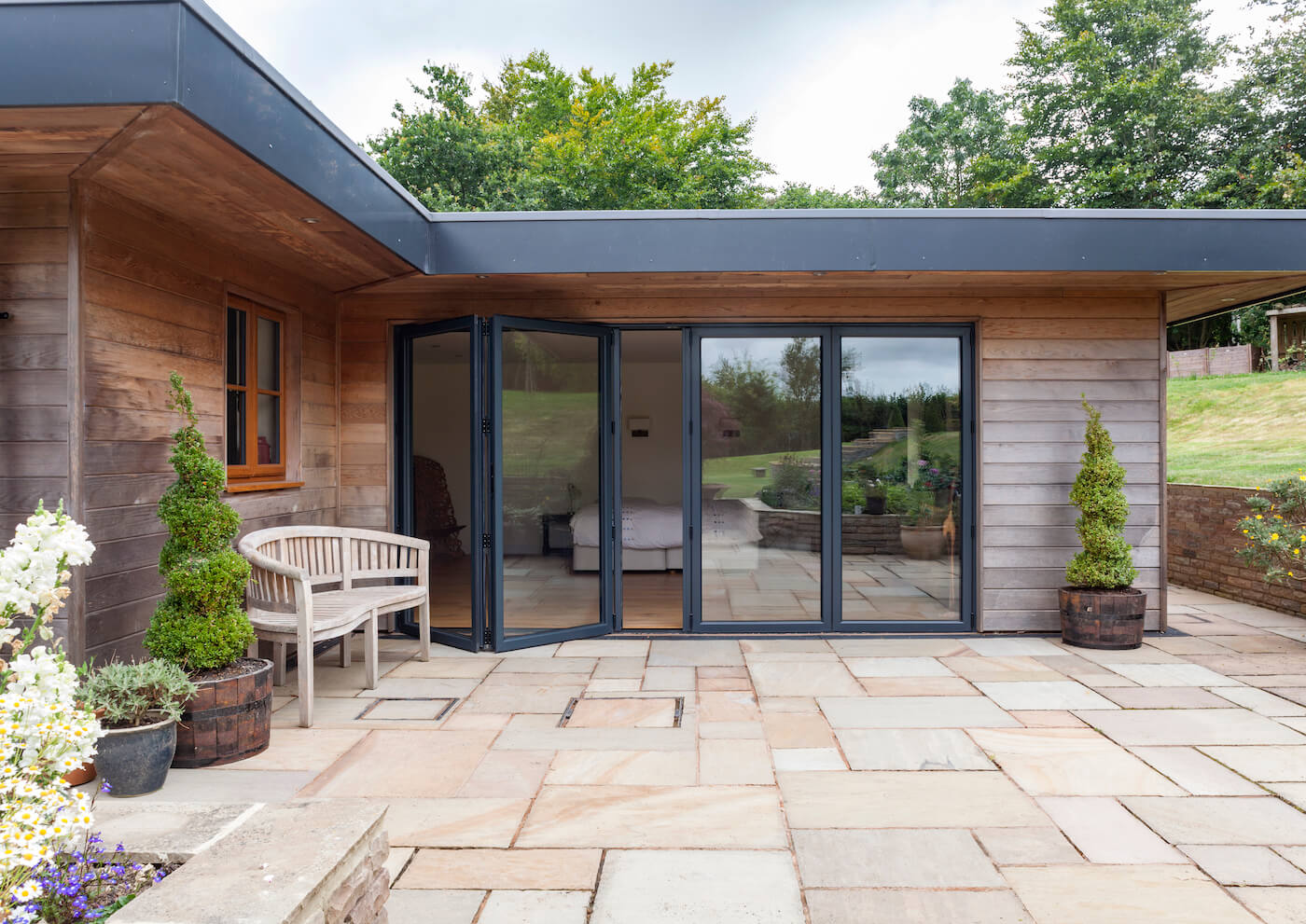 Aluminium bi-fold manufacture
At TWR Group we manufacture and supply the Smarts Visofold 1000 which features a typical sightline of 133mm, has U-Values from 1.5 W/m²K, a maximum height of 2,500mm and a width of 1,200mm, and features EPDM high-quality gaskets and weather brushes to aid weather resistance. Our latest addition is the Smarts Visofold 1000 Slim, which has a reduced sightline of 122mm to make the glazed area even larger, and a maximum height of 2,500mm and width of 1,200mm. It boasts Smart's Quick-Glaze Bead UN3160G with integrated gasket for quicker installation and its upgraded slim profiles provide improved energy ratings, with U-Values from 1.5 W/m²K. Our Cortizo bi-fold doors feature a sightline of just 120mm with U-Values from 1.1 (W/m²K). Equipped with an adjustable jam for easy fitting, they can accommodate up to 14 sashes, and with a maximum height of three metres, they are well-suited for period properties.
The best bi-fold supply
Efficiency meets elegance when it comes to installing our aluminium bi-fold doors in modern living spaces, making them the perfect solution for homeowners seeking to enhance their living environment. And with quick and hassle-free fitting, quick lead times and nationwide delivery, our high performance slimline bifolding doors are the ideal choice for installers to win more business from homeowners and commercial customers.
For more information about our aluminium bi-fold doors give us a call on 0191 565 2200.