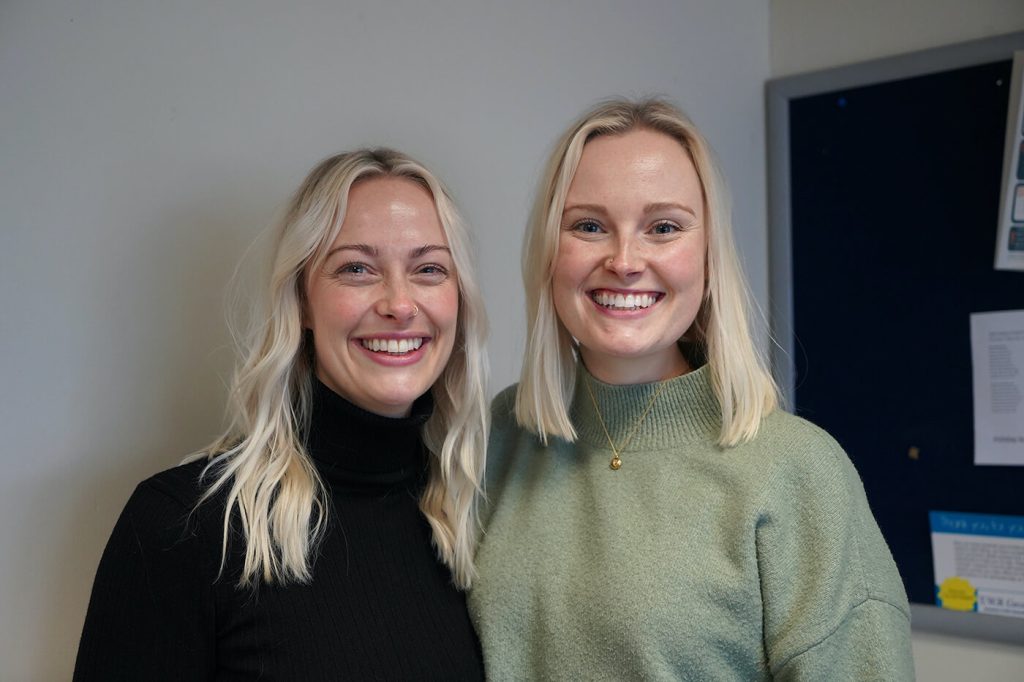 Twenty-one years at the top of the fenestration industry is no mean feat.
Over two decades is something to be acknowledged and for TWR Group and it gives customers a huge sense of confidence when purchasing the Northeast-based company's products.
One of the main reasons the PVCu and aluminium fabricator has continued at the top for so long is the family side of the business. Indeed, it's the family-run nature TWR that is behind its long-lasting success.
Started by Managing Director Terry Richardson in 2001, TWR has grown from starting life as a PVCu fabricator before gaining a huge foothold in the aluminium bifold market in 2012 which they haven't relinquished since.
Alongside Terry in the business has been daughters Laura and Helen, who have progressed through the business on quite different paths.
"I joined the business straight from college and took a job in the office on the phones before taking an interest in the finance side. I was trained by the accountants and did an open University course, and it progressed from there," said Finance Director Laura, who has been at TWR for 15 years. "I've always been more like my dad in terms of wanting to get straight into a job instead of going down the academic route, so it was natural progression."
Key Accounts Director Helen, who has been at the company full-time for seven years, said:
"I worked on the trade counter from 15 in the holidays and through university to tide me over, before I went to university to do a degree in psychology. I spent time working as a staff nurse before I cam back to work here in 2015.
"But there was never any kind of pressure that we'd have to work here for neither of us, Dad's always left it open for us to discover our own path, and I've just naturally come into it."
Working with dad Terry must have its challenges?
"It's wonderful working as a family as we are really close, but it's got its moments of course," said Laura. "You've got to take things with a pinch of salt and just move on if there's a disagreement, and business can take over outside of work. I think it's nice from dad's point of view as we're younger and bring new ideas to him.
"There was different pressure. When I came back from nursing you feel people think you've just walked in and got the job because you are family, so you do put more pressure on yourself to succeed," said Helen.
For Laura in particular, she's had quite a journey since she's been there, from meeting current partner James, who works on the bifold side of the business, to becoming a mum, and both have grown through the business and with it.
Family run businesses offer several unique advantages including an atmosphere that puts customers and staff first – and it's a USP that both agree has been crucial to TWR's success.
"That personal investment and the values is what shines through; we're not just working for somebody, we care about what we do, the business, our customers and our staff too," said Helen.
"It's personal and we never switch off, and there's a greater sense of commitment and accountability, as it's the business and family at stake. We're more invested in the business and I think that has help us form tighter, and more long-term relationships, with customers – and it's why we have many long-term customers and repeat business."
The duo have also seen an ever-changing industry, which has been reflected in the company.
"When we were younger it was just a small unit for builders to come in and order PVC windows but when we moved into aluminium we went national, so we had to professionalise things and in the last 10 years that's been the case, and definitely more so since got our second factory in Peterlee," said Laura.
"On the aluminium side it's a different kind of customer to the more old-school uPVC customers, while thanks to the internet the end users are a bit more clued up a specific with what they need," added Helen. "Home improvements have become fashionable thanks to things like Grand Designs, Pinterest and Instagram."
And what does the future hold for both in terms of taking over from Terry in the future and where they see the business going?
"We know dad will take a step back one day but that doesn't daunt us as he'll always be on hand, plus we've worked together a long time and know the business, staff and our customers inside out," said Laura.
And Helen added: "We want to make sure we're quicker and more efficient and modernise the company a bit more where it needs it. We introduced a tracking system five years ago on the aluminium factory floor so we could see a job from order to going out on the van and we now need to get the PVCu side of the business to follow suit."
The secret to TWR's success in such a competitive market is simple then – a combination of family values with high-quality products and outstanding customer support
TWR Group manufacture and supply aluminium and PVCu windows and doors for UK trade customers in the new build, commercial, social housing and public sectors and trade counters such as Eurocell Depots. For more information, call 0191 565 2200 or email sales@twrgroup.co.uk.